Web design is the process of creating websites. It encompasses several different aspects, including webpage layout, content and image placement, and graphic design. While the terms web design and web development are often used interchangeably, web design is technically a subset of the broader category of web development.
custom website design | html | wordpress | joomla | squarespace | template web design
Susan Searway Art & Design has created numerous websites over the years. By knowing both the print and online world Susan Searway Art & Design creates effective marketing and branding of your company that works best for you. Susan has experience in creating custom built websites from scratch as well as working through template website programs (WordPress, Joomla, etc.) depending on your needs for updates and maintenance in the future. Susan Searway Art & Design also offers website maintenance of previously designed website.
Christ Presbyterian Church in Terra Linda | WordPress Website | cpcinterralinda.org
Christ Presbyterian Church is a living expression of faith, welcoming all to join the journey of discovering what we are meant to do and to become. A worshiping community of accepting, compassionate, collaborative people, we cherish, encourage, and integrate the gifts brought by people of all ages and perspectives. For the church's new website is was important to have it be mobile friendly, import their Google calendar into the WordPress, accessible to multiple admins.
The Ready Home Program | Redesign WordPress Website | readyhomeprogram.com
The Ready Home Program making preparedness simple, customized, and stress-free
Ready Home Program is all about you and your family's preparedness for emergencies big and small. We are committed to delivering high quality, customized preparedness advice, and assistance to households and small businesses in the San Francisco Bay Area.
Petaluma Elegant Furniture | Custom HTML Landing Page | petalumaelegantfurniture.com
Elegant quality furniture available for purchase at a fraction of the original cost. Meticulously cared for and ready for a new home. View over 75 exceptional pieces in pristine condition.
Website & PDFs: 8 day creation to launch website
Social Media Posting: 54 days
Posted 3-5 items for sale each day
736,794 Members + Craig's List
Listed 117 Items for Sale; 111 Sold Items; 6 Items remained
ROI (Return on Investment) 724%; ROAS (Return on Ad Spend) 8.24
"Loads of gratitude! This endeavor (was) a complete success! The successful outcome is mostly due to your amazing expertise and conscientiousness. Thank you for everything!" ~ Petaluma Elegant Furniture
Art Works Downtown | Joomla Website Maintenance | artworksdowntown.org
Susan Searway Art & Design has been working for Art Works Downtown since 2013. Currently we provide website maintenance and updates on a weekly to monthly basis to their Joomla website. We highlighting their art exhibitions, fundraising events, the art center itself, and the AWD studio artists.
Novato Lumber & Fence | WordPress Website | novatofence.com
Novato Lumber & Fence installs custom fences, arbors, gates, and retaining walls for residential and commercial clients in Marin, Sonoma, and Napa Counties. The company has the training and equipment to work with all styles of fences, from wood and wrought iron to deer and hi-five wire panel, and it can also perform insurance-related work for its customers' convenience. The focus here was to update the layout, content, pictures, and add videos.
Tonton Paintings | Antonia Vorster | Artist | WordPress Website tontonpaintings.com
Antonia Vorster has immersed herself into her art, discovering new techniques and mediums as Tonton Paintings. On this website we have a popup window to sign up for her newsletter as well as galleries to see her newest artworks, and a shop to purchase notecards and giclée prints.
Ilani Sessions | WordPress Website | ilanisessions.com
Ilani Kopiecki offer therapeutic massage and craniosacral therapy at her beautiful office in Novato. For this website we transferred her old website to a new hosting and domain platform. From there we did a 180 and restructured the site, updated the look and feel to be consistent with her company rebrand.
Law Offices of Marlene Pappas Getchell | Redesign WordPress Website | getchellestateattorney.com
Marlene Pappas Getchell has the right experience: more than 30 years as an attorney with her own Marin County law firm. She has expertise in the preparation of wills and trusts, probate and trust administration, and litigation in the fields of elder abuse, trust, probate law, and personal injury.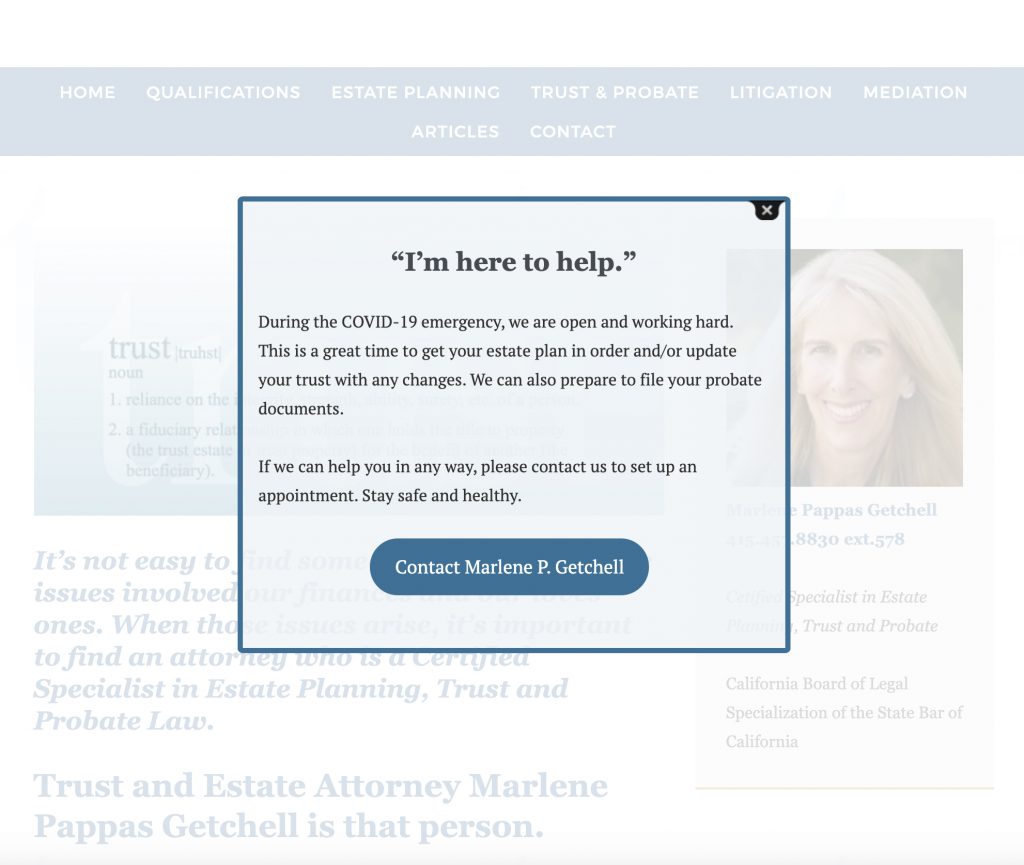 Cindy Mac Personal Trainer | Cindy Mackenzie | WordPress Website| cindymackpersonaltrainer.com
Cindy Mackenzie is a certified ACE (American Council on Exercise) Mobile Personal Trainer with 24+ years of experience in the fitness industry. Cindy customizes one-on-one training to help people meet their specific health and fitness goals. For her website we wanted to design something colorful and fun. By creating her website in WordPress it allows Cindy to blog her Health Bits throughout the year.
San Geronimo Valley Stewards | Website | sgvstewards.org
The San Geronimo Valley Stewards (SGVS) is a community based organization working to represent property owners in restoring our creeks through collaborative volunteer efforts.
Susan Searway Art & Design has been working with San Geronimo Valley Stewards since 2009. Susan was hired to redesign their website and currently maintains and update their website information on a monthly basis.
Green with Envy Plant Services | Website | greenwithenvyplantservices.com
Green with Envy, an interior plant services company, has known about the positive power of plants for over 25 years. Since 1983 we've helped dozens of businesses flourish and thrive. Susan Searway Art & Design designed a custom HTML website using Dreamweaver. The site turned out beautifully.
Lynn Sondag | San Francisco Artist | HTML Website | lynnsondag.com
Lynn Sondag is a local San Francisco watercolor artist. Her website has a small portfolio of her work along with her artist's statement.
Segue Cellars | Website Design
Segue Cellars was a winery in Sonoma County, Russian River Valley. This design was created for a possibility of what their website could look like.
Edie Chaska Design | Landing Page Website | echaskadesign.com
Rotating Gallery Website Challenge
I have to say that I love at times having client projects that push me in a new direction and expand my comfort level as a designer with new skills. I was taught to never say "no" to a client when they come up with a good idea but to be honest with them "I have never done that before but I will figure out how to do it". This happened to me earlier this month once again and I am so pleased and happy with the end result.
I began working for a new client of mine, Edie Chaska, Professional Interior Designer in Petaluma. After our first round of designs for a landing page for her website she decided she wanted to incorporate a rotating gallery of images of her work. Great idea, but I have never had to create one of those in HTML format but sure let's do it. After research, a bit of trial and error, and a lot of manipulation of JAV coding, I was able to create a rotating gallery on her website!!!

We just got her website home landing page up and running last week and I thought you might want to check it out www.echaskadesign.com Below are some still shots of her webpage but it looks beautiful with her 8 slideshow images so view it live too.

I am think of incorporating this rotating gallery coding into some other websites for my clients that currently have Flash swf files in them. The problem with Flash files are you can not get them to work on most mobile devices or your iPads. So this rotating gallery code should be just the thing we need to get everyone up to date. Enjoy the gallery.

Please keep Susan Searway Art & Design in mind for all your graphic and website design projects. Referrals are always appreciated. Thank you to Ed R., Contractor, for this great referral to work with Edie.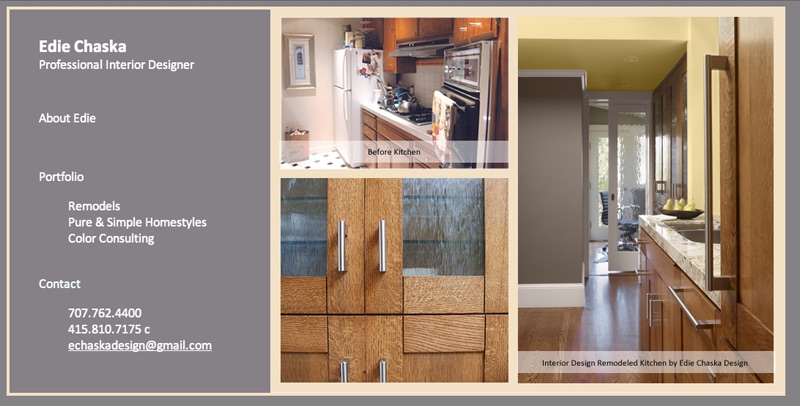 Maryon Maass | Hair Salon | WordPress Website | maryonmaass.com
Styling in a sophisticated, youthful and elegant. Emphasis on washing and wearing with or without blowdrying. Maryon wanted her website to have a green earthy color palette with fun and sassy images to match her personality.
Napa Valley Concierge Medicine | WordPress Website | napavalleyconciergemedicine.com
Napa Valley Concierge Medicine is a unique, direct care practice created by Harvard-trained internist Heather M. Peña MD, one of the country's leading pioneers in early diagnosis, illness prevention, health retention, and healing. The original website was lost due to a hacker. Luckily Susan Searway Art & Design was able to help re-access her account and created a new WordPress website that also has malware protection and nightly backup options.

Patricia Stamm, MD | psychotherapy | psychopharmacology | WordPress Website | patriciastammmd.com
If you are in need of psychotherapist and/or psychiatrist in California then call on Patricia J Stamm MD. Based in the San Francisco Bay Area, Patricia Stamm MD has been providing caring and attentive counseling services to adult individuals and couples throughout the state seeking relief from such things as depression, anxiety, creative blocks, spiritual issues and more.

Susan Searway Art & Design was able to help re-design Dr. Patricia Stamm's website and created a new WordPress website that is adaptable and mobile friendly. Patricia Stamm is also a visual artist and a musician so we included classical piano tracks to each page and also used some of her artwork for visuals throughout her website.

Marin Professional Women's Network | MPWN | Website | mpwn.biz
Marin Professional Women's Network is a leading Marin networking group of women business professionals dedicated to supporting, improving, and growing each other's business. We promote a spirit among women of acceptance, respect, empowerment, and support for career-oriented business owners, entrepreneurs, and professionals. We generate more business through quality referrals.
I have been a member of MPWN representing the Website Designer, 2008-2012 and since 2012 I represent the Graphic, Website Designer, & Social Media Strategy category. We did a rebrand of the groups logo and redesigned the website. January 2020 MPWN launched it's newest mobile friendly website, designed by Susan Searway Art & Design.
Continental Jewelers | Custom Designed Website
From classical to contemporary, Continental Jewelers offers an array of the finest and rarest of earth's gems set into beautiful and finely crafted designs. I love working for Phillip and Eva of Continental Jewelers. Their website was created a couple of years ago and the basic templates still works for them today as we add the new designs and inventory ever month.
Hidden Chianti | Website
Visit Italy today with Hidden Chianti. Hidden Chianti was a travel agency inspiriting people to discover Chianti. The website focused on the beauty of the countryside and encouraged tours, itineraries, and reservations.
H20 Lady | Kay Karchevski | Multipure Drinking Water Filters | WordPress Template Website | h2olady.com
For Kay's website template we wanted to go with a WordPress site. Susan Searway Art & Design established the basic look and feel of the website which left Kay the ability to update the content as she created it.
Bay Model Visitor Center | Website Design | spn.usace.army.mil/missions/recreation/bay-model-visitor-center
The Bay Model Visitor Center is a fully accessible education center administered by the U.S. Army Corps of Engineers which makes possible the viewing of a scientific tool: a working hydraulic model of the San Francisco Bay and Sacramento – San Joaquin River Delta System. The Model provides scientists, educators and citizens interested in San Francisco Bay and the Bay – Delta Model a unique opportunity to view the complete bay-delta system at a glance. The Center gives an introduction and provides an overview of the system.

I began working for the Bay Model Visitor Center in 2003. Since that time I redesigned the website and now send website updates and maintenance to the US Army Corps of Engineers.
Flora Zande | Website Layout Design
This website layout design was designed for a florist located in Sausalito, CA. Though we never did get the project past the preliminary designs it was a wonderful experience to design this layout design I just had to share it all with you.
Eva's Delights | Eva Morrison | WordPress Website | evasdelights.com
Eva's Delights are homemade artisan chocolates truffles. For this client the main focus was to get a working shopping cart created so we can sell the chocolate truffles online. We also have connected her facebook page to appear on her blog.
Beckerley Travel | Website Maintenance | beckerleytravel.com
Beckerley Travel specializes in honeymoons, romantic getaways, adventure and family travel, cruises, tours and packages. Susan Searway Art & Design provides website maintenance to the custom designed HTML Beckerley Travel website.
Cynthia Nowicki Moore | Wealth Management & Financial Planing | Website Design | cynthianowickimoore.com
Cynthia Nowicki Moore offers securities and advisory services through Royal Alliance Associates. Due to her profession we had to work with in a specific template program. All content had to be reviewed and approved before posting online.
Engel Geist | Psychic Reading Energetic Healing | WordPress Website | engelgeist.com
Engel Geist's website actually used a lot of Susan Searway Art & Design photography throughout the site. As a start up the budget for building a website was minimal. To cut costs of purchasing professional pictures we looked at my photography portfolio and added photos as place holders till the business could grow.
Ross Valley Wellness Center | WordPress Website | rossvalleywellness.com
I was hired by Connie Prodromou to redesign her WordPress Website. By going into her WordPress site I gave her a new color palette, added new pictures, updated her content, and came up with a user friendly website that she is happier to promote and use.

Connie's recently rebranded her company after a move outside of Ross Valley and is now the owner of Marin Health Empowerment Center. Below you can see her new website design
Marin Health Empowerment Center | WordPress Website | marinhealthempowerment.com

Sonoma Secret Gardens | Website | sonomasecretgardens.com
Have an amazing wedding or party at Sonoma Secret Gardens located off the downtown Sonoma Square.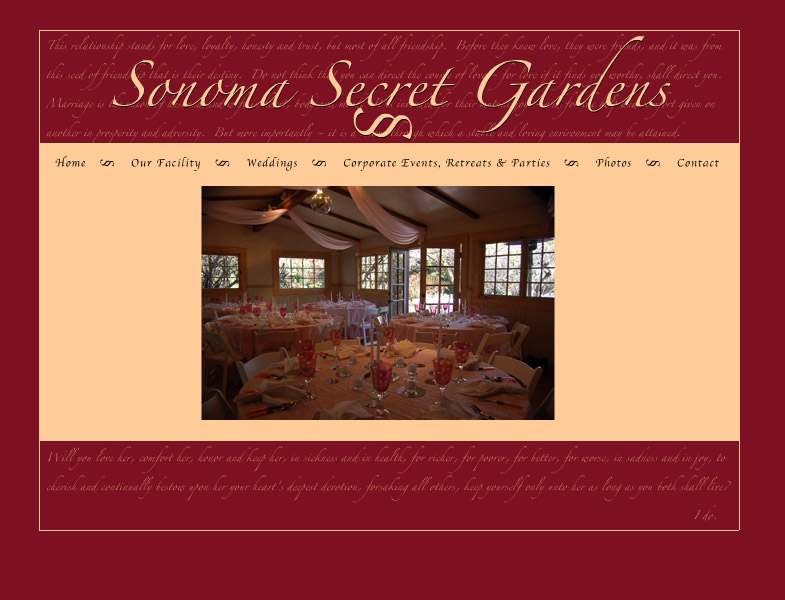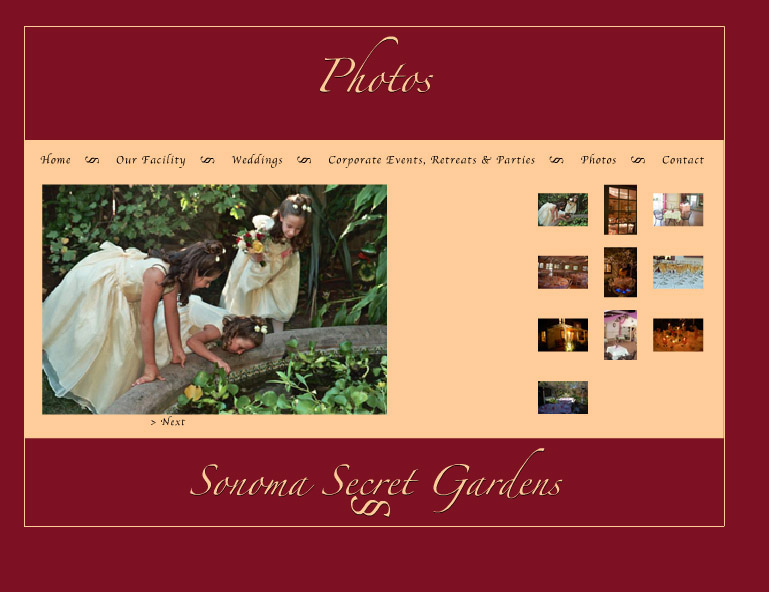 Shari Byrnes | Bay Area Artist | Website | sharibyrnesart.com
Shari Byrnes is a local Bay Area painter and drawing artist. Her website highlighted a small portfolio of her work.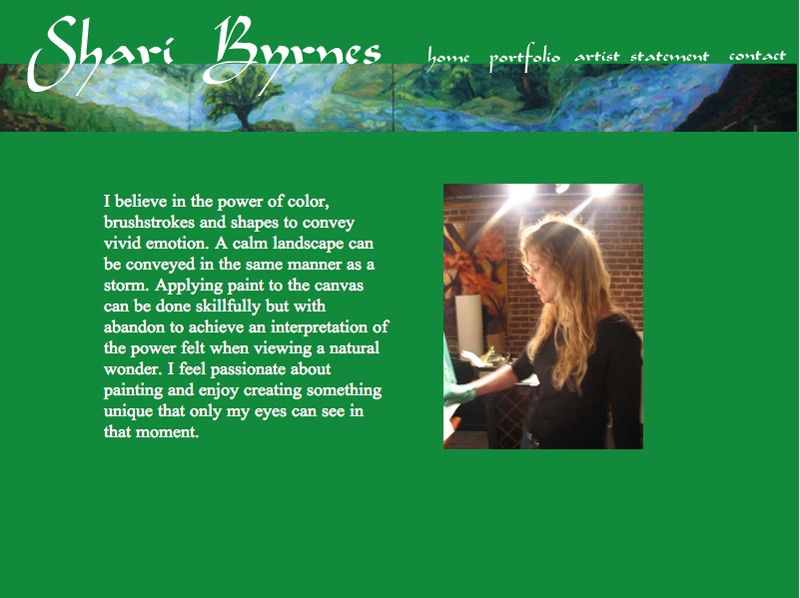 Claire Up Your Books | Website | claireup.com
Need QuickBooks help? Ask Claire! Claire Auslen can help you with set up, training, and cleanup of QuickBooks and Quicken files, and she can help you to find programs that work with QuickBooks to meet the special needs of your business. I had a wonderful time working with Claire developing and redesigning her website in a new look and feel. Her professional photos by Danielle Buoncristiani Photography really makes a strong impact on her marketing materials – websites, social media sites, or print marketing campaigns.
Master the Pause | Yoga | WordPress Website | masterthepause.com
Maryon Maass is an experienced Yoga, (Himalayan Tradition and Iyengar), and Feldenkrais teacher. She has also studied the art of healing Qi Gong. She studies the subtleties of body and mind, through the observation of the body, breath, and through the emotions. She leads us through subtle energies for relaxation and peace of mind. Susan Searway Art & Design has developed two different look and feels for her website. Below you can see the two different designs for her site. Having a consistent look and feel to your website and marketing materials creates cohesive professional look for your business and your company.
Embellish! | Designs by Jennie Barr | Website | embellish-you.com
Susan Searway Art & Design worked for Embellish! – Designs by Jennie Barr from 2009–2013. I converted her brand look and feel to an online format where I maintained and gave her the ability to sell over 400 different products on the worldwide web through a PayPal Merchant Account.
"Jennie Barr of Embellish is the place to go for unique gifts for friends, family, or yourself. Embellish products are top quality, one of a kind gifts that have a splash of personality and sometimes a bit of sparkle. I love to gift Swarovski crystal rhinestoned Bridal items, customized embroidered hand towels, and for myself Embellish has a Vanity Fair line of bras with Swarovski crystal bra straps for a bit of fun that are extremely comfortable and come in a variety of colors.

Whenever I need a gift for others or myself I check out the Embellish-You Website for ideas, order directly from the site or call up Jennie Barr to talk about a customized item. Great fun products for everyone."
~ Jennie Barr, Susan Searway Art & Design Testimonial
Patricia Tostenson Jewelry | Website | patriciatostensonjewelry.com
Susan Searway Art & Design was hired by Patricia Tostenson Jewelry to give her template website a new look and feel. By selecting another template that reflects her company and by reformatting the page layouts in a new way her website can now be updated and maintained by the owner when needed.
Starcross Kin Worldwide | Website| starcrosskinworldwide.org
Starcross Kin Worldwide is committed to caring for children who have been orphaned by AIDS in Uganda. They provide food, shelter, education, medical care, security and a loving family. SKW is committed to caring for each child as their own until he or she is launched in life.
I have been working for Starcross Kin Worldwide since 2011 with the creation of their custom website to maintaining their website when updates are needed.
Shabby Girl Furniture & Design Studio | Website | shabbygirlfurniture.com
Susan Searway Art & Design was hired by Shabby Girl Furniture & Design Studio to give their template website a new look and feel. By selecting another template that reflects their company and by displaying images in a new way Shabby Girl Furniture website can now be updated and maintained by the owner when needed.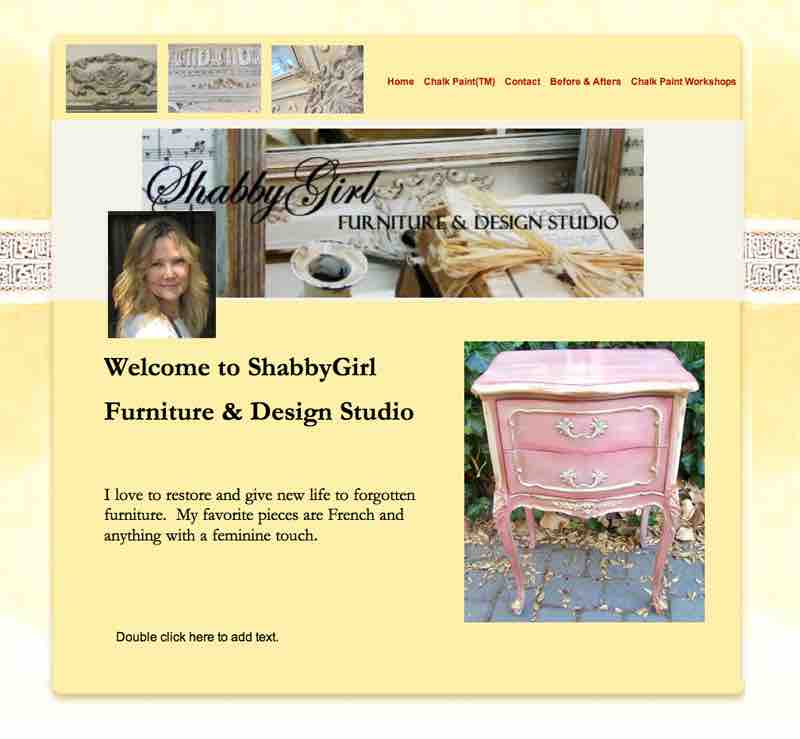 Ed J. Roualdes | Ed's Showroom | Website | edsshowroom.com
Ed J. Roualdes has had many satisfied homeowners because he takes one project at a time and personally works on it from estimate to completion. He is one of the best contractors and handyman I know, designing beautiful homes, bathrooms, and kitchens. It has been an honor to create and maintain his website over the years.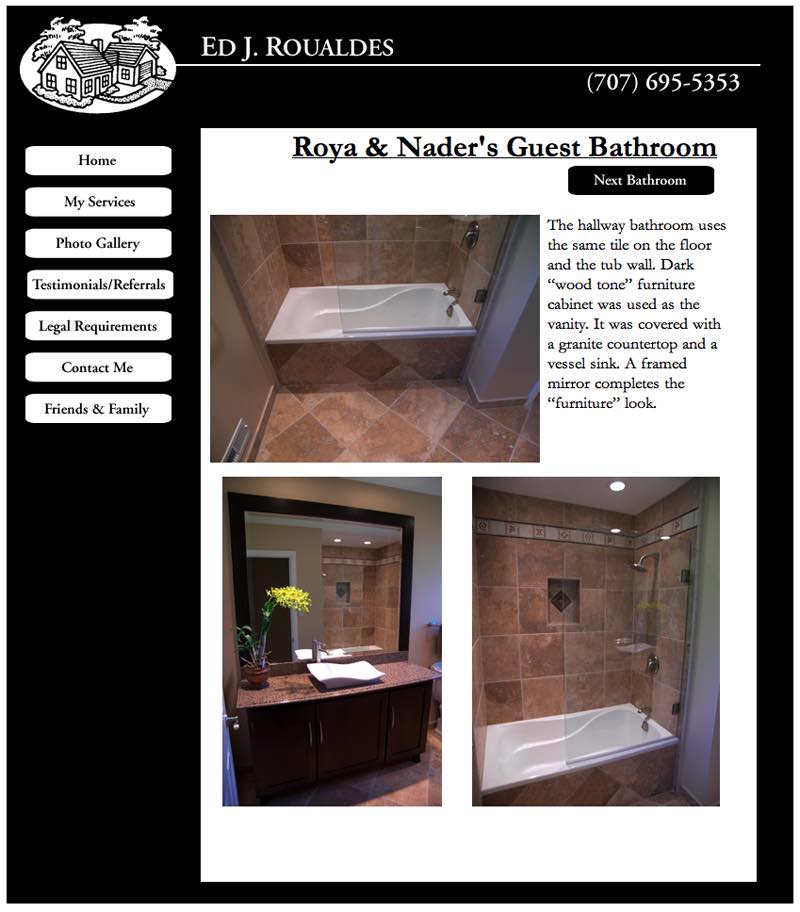 CSLP Petaluma Well-Being Center | WordPress Website | petalumawellbeingcenter.org
It is wonderful how some clients come into your life from previous work. One of the nursing teachers from Sonoma State University contacted me about 3 months ago with a possible projects that turned into a new website for the Community For Spiritual Living, Petaluma Well-Being Center.

This project was a bit of a different kind of project. My client knew upfront that they wanted to make future changes and additions to the website themselves rather then hire a designer to make maintenance updates: additions to their calendar, add in specials, post new blog/newsletter information, etc.

This meant for me not to look at creating a custom website in my favorite programs as Dreamweaver and Fireworks but going to a template website program… WordPress was the template program chosen. Now I have to say that WordPress has some unusual settings and functions that makes working in the program very difficult.

Yet after some trial and errors – readjustments to layout and design, customizing the theme, connecting the domain to hosting servers, correspondence with tech support about a URL redirect, creating menus, setting up Blog page not on the home page, add Plugins of All-in-One Calendar and All-in-One SEO (Search Engine Optimization) by setting up basic SEO, keywords, descriptions, alt tags, and set up a calendar with repeating events throughout the year…

The Petaluma Well-Being Center has an online presence that functions well for both educating people about their facility and services, as well as gives them the flexibility to make additions to the website in the future.

It was a pleasure working with them and we are in discussions on a future website project and some graphic design projects.
Dynamic Rabbits | Website
Dynamic Rabbits was a running group located in Agoura Hills for middle school and high school members. What was fun about developing this navigation was having different images of rabbits for rollover functions for each of the buttons. Now everyone wants to have their website be mobile friendly but as an HTML based website this was a fun concept and design to work on.
Terrie Burns | Spiritual Catalyst/Intuitive Clairvoyant | Website| terrieburns.com
"Susan is an amazing designer and marketer. She's creative and will be completely on top of it for you!" ~ Terrie Burns
Young at Heart Communications, LLC | WordPress Website
Kathy Beckerley | Bay Area Artist | WordPress Website | beckerleytravel.com/art
Susan Searway Art & Design loves to work with artists. It is so important to keep your artist website up-to-date with your newest series and art compositions. People love to see what you are up to. I love assisting artists to have an online presence and get their work out in the world.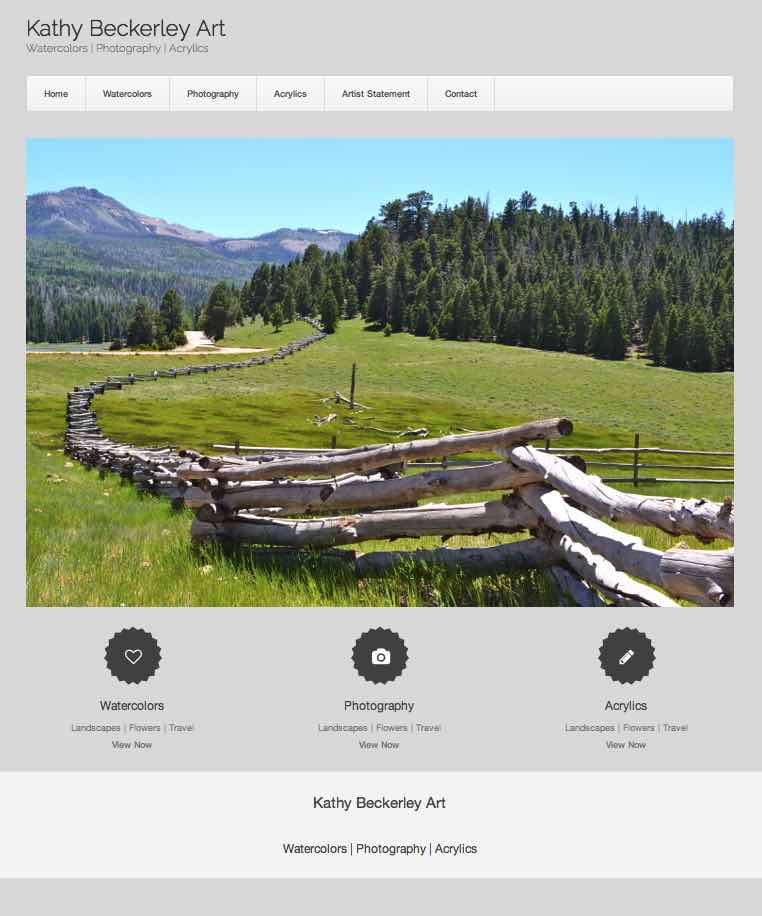 Susan Ticken | Artist | WordPress Website | tickenart.com
Susan Ticken really wanted to ability to have prints be purchased through her artist website. We were able to create payment options with a PayPal business account and she is all ready to go.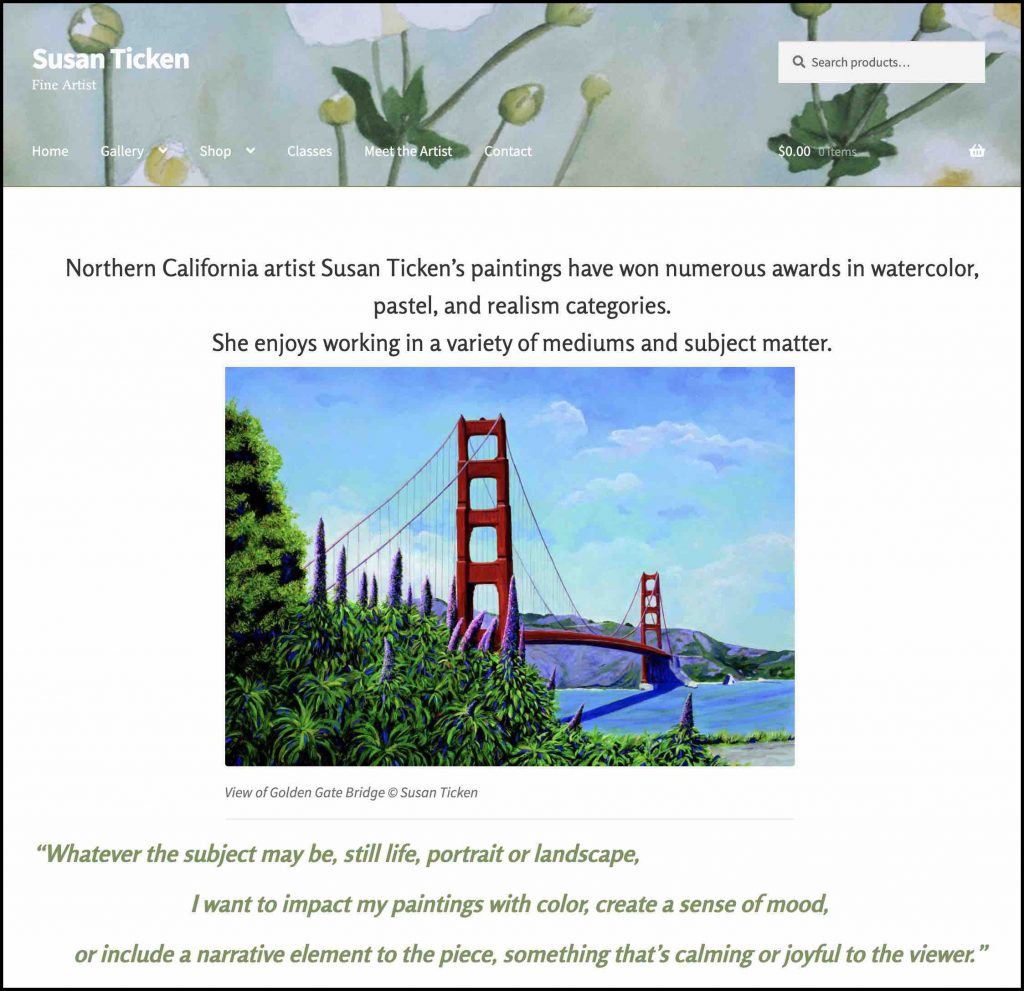 Patti Anastasi | Artist Portfolio Page | HTMLWebsite | pattianastasi.com
Every few months Susan Searway Art & Design adds Patti Anastasi new art compositions to her website portfolio.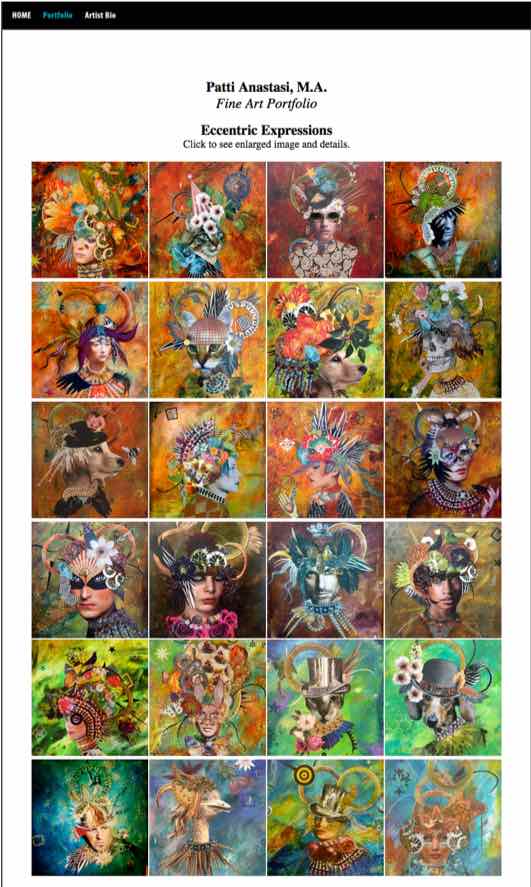 Olallaberry Farm Quilt Design Studio | Website | olallaberryfarm.com
Olallaberry Farm Quilt Design Studios highlights the quilts made by Jody L. Whalen. Her website not only works as a portfolio of her quilts but also gives information about custom quilts, workshops & classes, and her professional longarm quilting.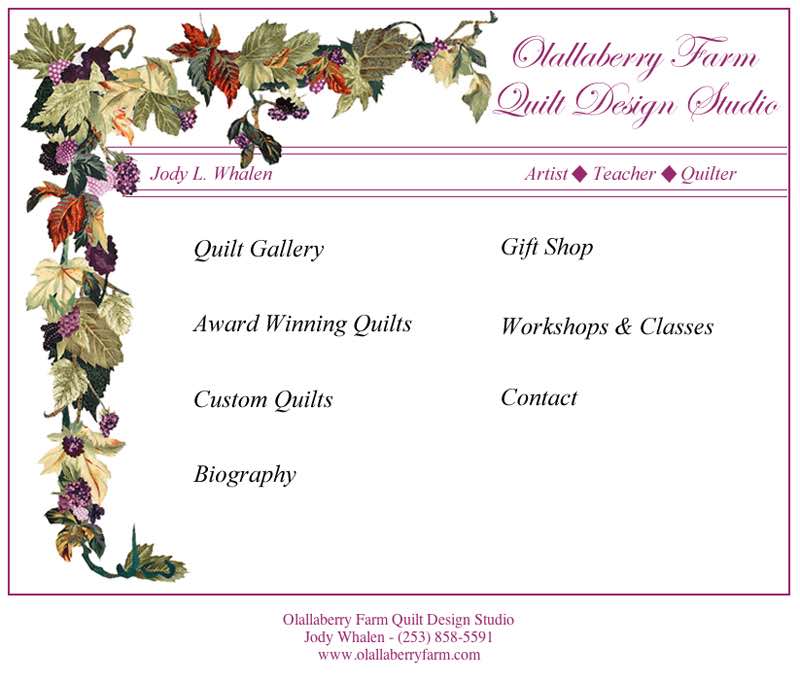 Sophia Metzner Photography | Photographer | Website | sophiametznerphotography.com
Sophia Metzner is a local Sonoma photographer. We were able to incorporate automated Web Photo Galleries through Photoshop to cut the expense of creating a custom portfolio by hand.
Marin Branch of California Writers Club | Website | cwcmarinwriters.com
Ute Scott-Smith | Wedsite Design Refresh
Layout, design, and creation of a new website banner design.
Anita R. Johnson & Associates | Website | arjfinanciallyfree.com
Bay Model Association | Website | baymodel.org
The Bay Model Association was the non-profit working at the Bay Model Visitor Center to promote the environment, education, and community programs that encourages appreciation and stewardship of the San Francisco Bay & Delta ecology.
Susan Searway Art & Design designed the Bay Model Association website when she was working as their Marketing Assistant in 2004 and continued to maintain the website till the non-profit closed in 2007.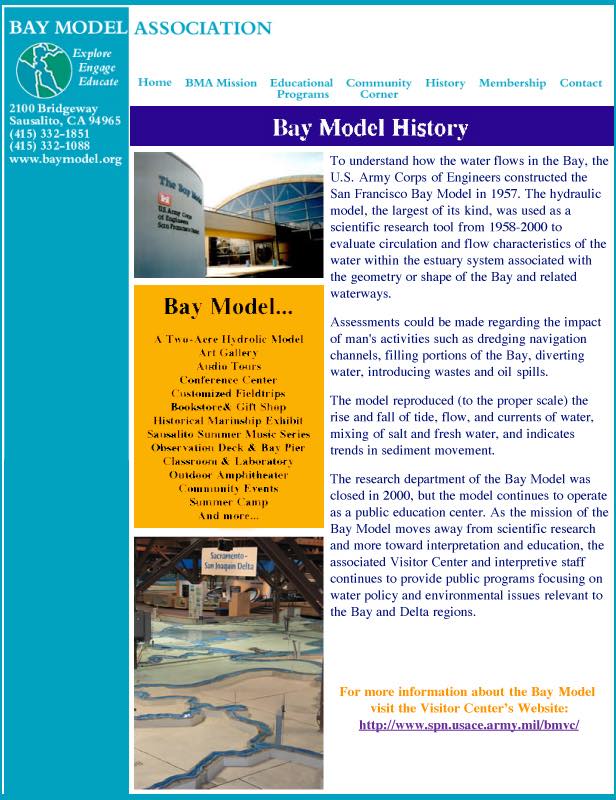 Sonoma Academy of Dance & Arts | Website | sonomadance.com
This was the first website design for Sonoma Academy of Dance & Arts. Artwork provided by Susan Searway Art & Design.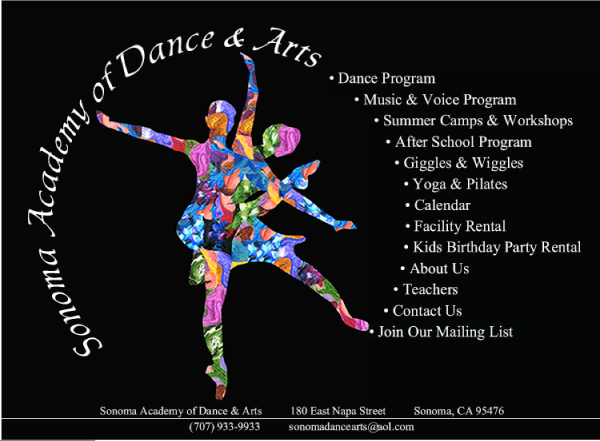 Dance 5678- Website Layout Design
PRO Knee Institute | Precision Robotic Orthopedics | Custom Designed Website
Sales Tools for Contractors | Website | salestoolsforcontractors.com
Sale Tools for Contractors website was designed for Ed R., Contractor, to sell products to other contractors in the business. We used a PayPal Merchant account to receive payments.
Gig Harbor Quilt Festival 2008 | Website | gigharborquiltfestival.org
The Gig Harbor Quilt Festival Breast Cancer fund raising project 2008 – Fishing for a Cure. It was wonderful to work with these wonderful ladies to promote this event that supports women fighting Breast Cancer.