Outside the U.S., there is no difference between flyer and flier. They are interchangeable, though flyer is about twice as common as flier. American writers tend to use flyer for small handbills and flier for people and things that fly.

fli·er or fly·er: a small handbill advertising an event or product.
flyer | flier | rackcard | marketing materials
Giant Properties, Inc. | Fliers
Giant Properties, Inc. needed new fliers that described their services. Below are two different flyers. One flyer focuses on seniors and their families while the other flyer is dedicated to management of your properties.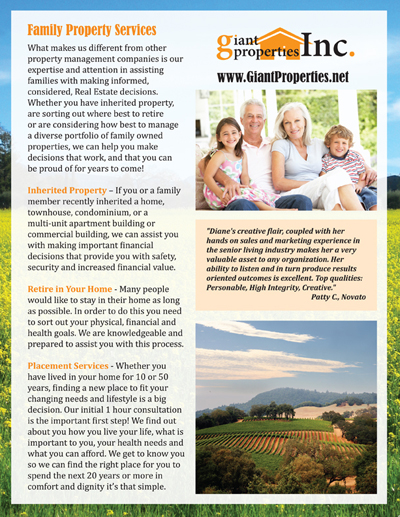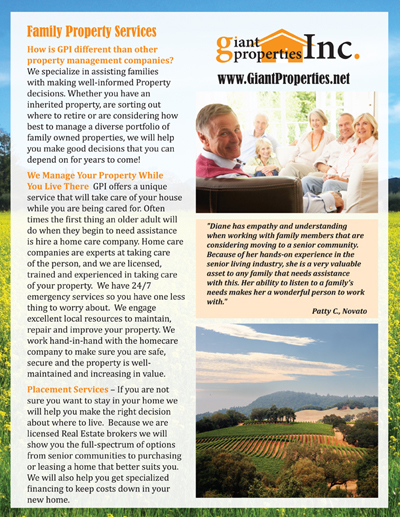 The Corps Foundation | Flyer
The Corps Foundation : Helping America's Lakes and Waterways
Americans love the lakes, rivers and waterways operated by the U.S. Army Corps of Engineers. These special places rely on the help of many organizations and individuals to create a positive visitor experience. The Corps Foundation is the only nationwide nonprofit organization dedicated exclusively to supporting our nation's lakes, rivers and their many resources.
SmartFeed | Advertising Flyer
SmartFeed is the parents'​ trusted platform to curate, deliver, manage and connect to their kids'​ digital media – across all content and devices.
Susan Zaslav | Business Management Consultant Resume | Fliers 2019
Susan Zaslav is a results driven business and healthcare leader with over 20 years developing and optimizing financial operations to fuel sustained growth and improve business operations. Susan is a business operations "fixer" who achieves higher levels of productivity and efficiency for organizations. We converted her resume into a flier for potential clients.
"The materials you designed and created helped me step into a new consulting career I thought would never happen,  I love your work. Thank you so much for expertise and excellent work!"

— Susan Zaslav | Senior Consultant-Business, Financial Operations & Human Resource Executive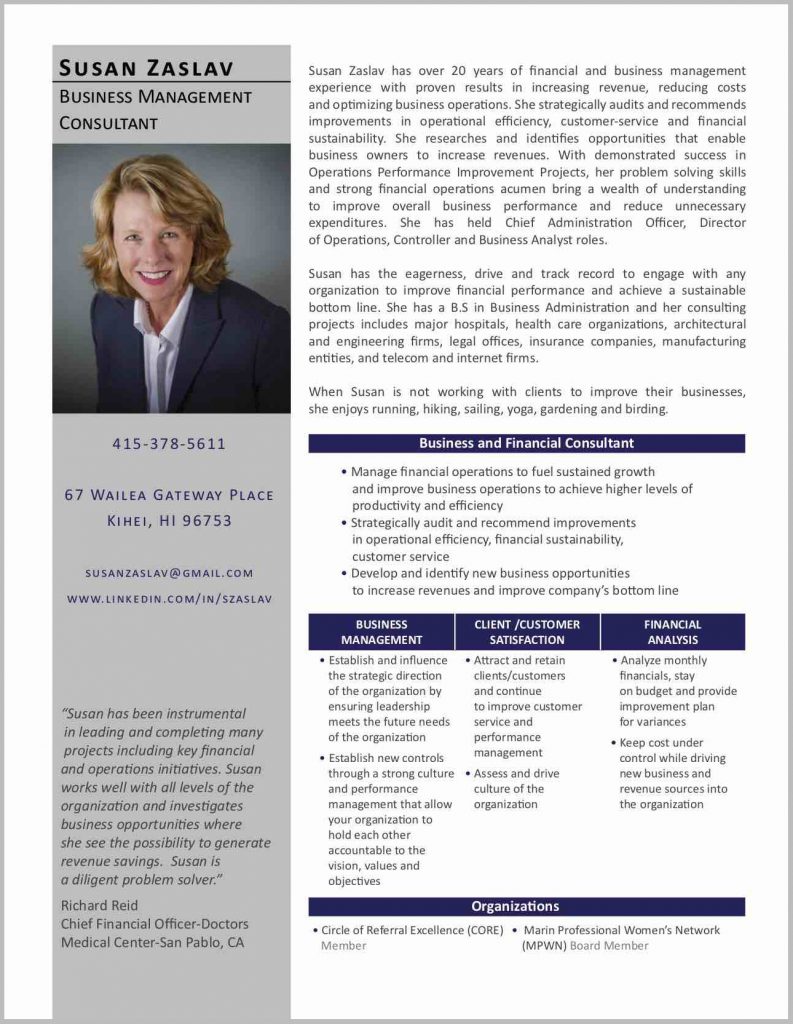 BayQuest | Bay Model Association | San Francisco Bay Educational Program | Advertising Flyer
Bay Model Association hired us to design a flier that highlighted their outdoor educational program called BayQuest where students got to go aboard a research vessel on the San Francisco Bay and Delta.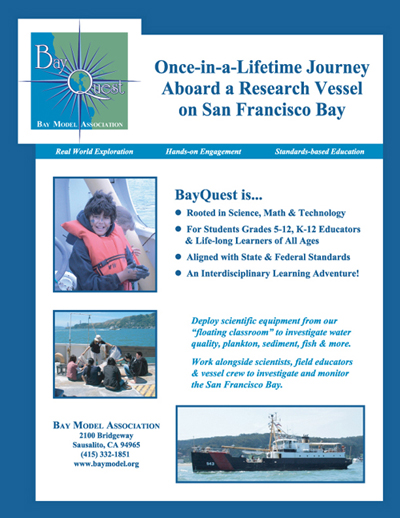 Katie Chase | State Farm Insurance Agent | Flier
This flier highlights each employee of Katie Chase, State Farm Insurance, Novato, CA branch. It gives potential clients information about who they will be working with when they hire Team Katie for their insurance needs.
Downtown San Rafael Arts District | Flyer
Downtown San Rafael Arts District provides access to world-class arts and culture education and experiences for everyone in San Rafael. This rack card flyer informs visitors about their mission as well as acts as a directory in the downtown area.
Bay Model Visitor Center | Environmental Educational Program | Press Release Event Fliers
The Bay Model Visitor Center provides a wide variety of Educational programs each month. To highlight these programs and advertise them to the community, Press Releases were created and added to websites, bulletin boards, and a variety of media around the Bay Area.
Rotary International | Event Flyer
We have worked on a couple of projects for Rotary International – District 5150 from designing multi-paged directories to event programs to flyers such as this one that advertises an event hosted at the Jacuzzi Family Winery.
JASON | Education Exhibition Fliers
JASON Expedition is an educational interactive curriculum that focuses on different environments every year. Below are advertisements for the curriculum and exhibit that explored the Disappearing Wetlands of Louisiana and the Mysteries of Earth and Mars. These were always some of my favorite projects because I got to design bitmap images of the animals/space crafts from scratch to accent the curriculum.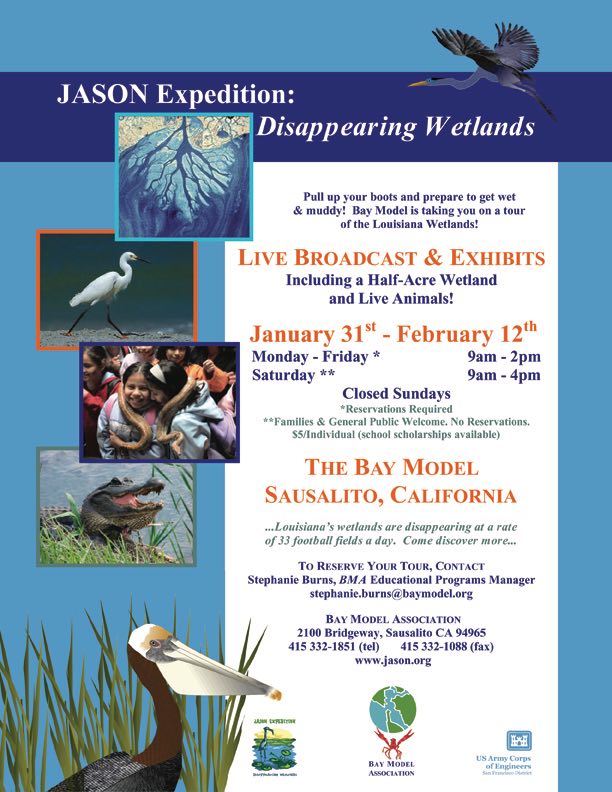 SeaQuest | Rack Card Flyer
Seamen's Training Center hired us to design rack cards to advertise their educational programs aboard their research vessel.
Marin Health Empowerment Center | Summer Special Flyer
Marin Health and Empowerment Center, Connie Prodromou offers a new way of restoring and maintaining your health and wellness. Throughout the year Connie offers specials and events. We create flyers and emails to advertise new opportunities to her contacts.
Ross Valley Wellness Center | Energetic Flu Vaccine Flier
Ross Valley Wellness Center is now Marin Health and Empowerment Center. We create flyers and emails to advertise new opportunities to Connie's contacts.