art studio: the working place of an artist: painter, photographer, etc.;
or a place for the study of art

I have had an art studio at Art Works Downtown in downtown San Rafael since 2008. The space allows me to produce my work, interact with the public, sell my artwork, and participate in the 2nd Friday Art Walks.

Studio #32
Art Works Downtown
1325-1337 Fourth Street
San Rafael, CA 94901
My studio hours are most afternoons Tuesdays–Fridays with some Saturdays. Please stop on by anytime or call me on cell to make sure I am there.For more information about the facility and our events please visit the Art Works Downtown website: artworksdowntown.org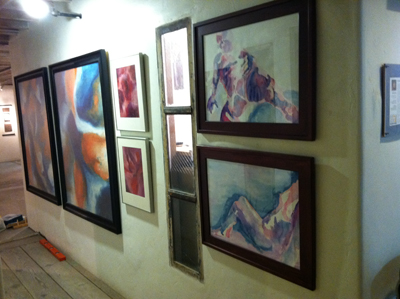 For information about exhibiting or purchasing artwork please contact Susan Searway-Fertig. All rights are reserved, no image may be reproduced without prior written consent. © Susan Searway-Fertig